Introducing our Pure White Quartz Vanity Top, the perfect addition to any bathroom renovation project. This stunning quartz countertop offers a luxurious and sophisticated look that will elevate the overall aesthetic of your bathroom.
Crafted from high-quality quartz, our Quartz Top Vanity Unit boasts durability and longevity, making it an excellent investment for any homeowner. The pure white quartz countertop is easy to clean and maintain, ensuring that it remains in pristine condition for years to come.
Designed to seamlessly integrate with any bathroom decor, our Quartz Vanity Top comes in a sleek and modern design that exudes elegance and class. The smooth surface of the countertop provides ample space for all your bathroom essentials, while the robust construction ensures that it can withstand the rigors of daily use.
Upgrade your bathroom with our Pure White Quartz Countertop, and enjoy a luxurious and functional space that you can be proud of. With its superior quality and timeless appeal, our Quartz Vanity Top is an investment that you won't regret.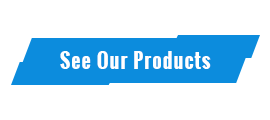 Golden Furnitures Quartz Vanity Tops - the perfect solution for homeowners looking to upgrade their bathroom with a luxurious and sophisticated touch. Our company specializes in crafting high-quality quartz vanity tops that are designed to stand the test of time.
Our team of experts uses the latest technology and techniques to create quartz vanity tops that are both durable and visually stunning. We offer a wide range of designs, colors, and sizes to choose from, ensuring that you can find the perfect vanity top to suit your bathroom's unique style and needs.
Our Quartz Vanity Tops are made from premium quality materials that are resistant to stains, scratches, and other forms of damage. They are easy to clean and maintain, ensuring that they look as good as new even after years of use.
At our company, we understand that every homeowner has different needs and preferences when it comes to bathroom renovation. That's why we offer a range of customization options to ensure that your Quartz Vanity Top is tailored to your specific requirements.
Whether you're looking for a Pure White Quartz Countertop or a bold and colorful design, our team can create a vanity top that meets your expectations. With our commitment to quality, durability, and design, our Quartz Vanity Tops are the perfect addition to any bathroom renovation project.